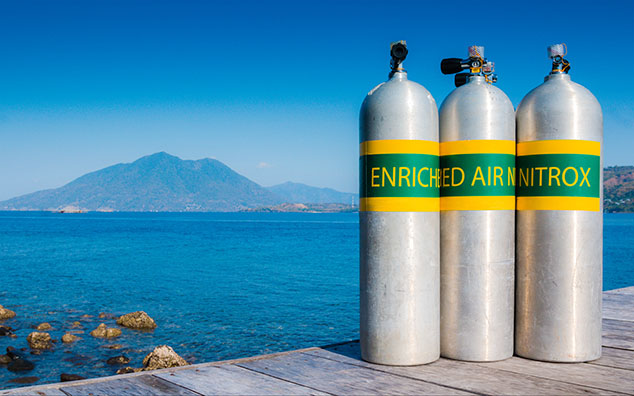 Prerequisites Required for participation in this E_Learning Program
Minimum age: 16 years.
Parent Consent is required when the Participant is a Minor.
SNSI Open Water Diver E-Learning Successfully Completed.
Important to Know
This is the Nitrox Option of the SNSI Open Water Course. The academic part is completely free and you may enroll in this course as soon as you finish the SNSI Open Water Diver e-Learning course.
To get certified SNSI Open Water Diver with the Nitrox Option you need to complete this e-learning course and use Nitrox Tank during at least 2 of the 4 Open Water Diver required to be certified as SNSI Open Water Diver.
Be sure to agree with the cost of this option with the SNSI Dive Centre where you are going to do the practical sessions.
To get the most out of this course we recommend that you:
Download all the Training Material that you find in the  Material TAB of Lesson 1 before proceeding with the topics;
Complete the Topics;
Complete all Quizzes;
Once the course is successfully completed you will be able to download your e-learning certificate confirming the completion. Send the certificate to the SNSI dive centre and plan your practical session if not already done.